Your choice for Sprinkler Repair in Carlsbad, CA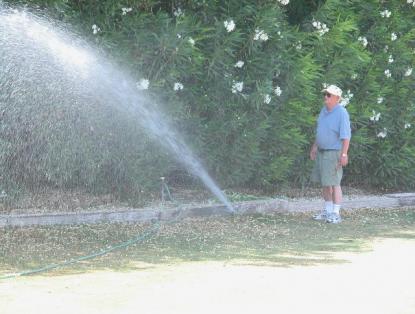 When summer's in full swing, your sprinkler system can't afford to take the day off. Call us for all your Carlsbad sprinkler repair needs and our skilled technicians will be on the scene to get your leaks fixed, your valves cleared, and your system flowing again. Our team provides unparalleled expertise and customer service to ensure that each and every customer is treated with only the highest caliber of care and attention, because we don't believe in phoning it in, no matter how bad things get. No matter what the problem, big or small, we will be able to provide you with a solution in a professional and timely manner, every time, guaranteed.

The grass can be greener on your side. Call Carlsbad Sprinkler Repair today and treat your lawn right.
---
Why Hire a Qualified Irrigation Contractor?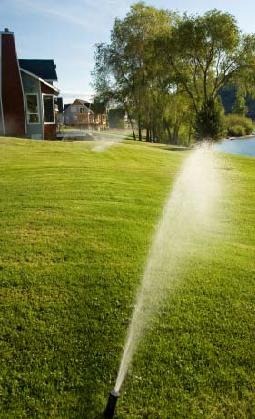 It can be tempting to try to handle your own sprinkler repairs, but it's easy to get in over your head. Replacing a sprinkler head isn't a big job, but do you know how to rewire a valve box, locate a pipe leak, or reprogram your timer to fix over watering issues?
If you decide to hand the job off to a qualified professional, you'll get peace of mind knowing that your yard is under control, so you can spend your mind on more important things. And isn't that the whole point of having a sprinkler system in the first place?
Quick Service:
Aside from the potential cost, a lot of people think that's it's not worth the hassle to schedule a real sprinkler repair company. By keeping our service area small, our team is able to service most jobs the same day that you call. Our technicians complete the repairs in a timely manner, but they still work on your system with the utmost care to ensure that even with a quick delivery, your system is completely restored.


Helpful Technicians:
Our technicians are highly knowledgeable about a variety of sprinklers and sprinkler systems, but what we really pride our team on is their superior customer service. We only hire and train individuals with strong customer service backgrounds. Our goal is for every employee to be on time, give accurate pricing estimates, set fair expectations, follow through on them and, if things ever do go wrong, to do whatever it takes to make the customer happy. We want our customers to stick with us for years, and many already have.
---
Here's What People Have to Say About Our Carlsbad Irrigation Specialists:

"Mark was quick and easy to work with. A plus." - Debbie H., Oceanside CA
---
"Absolutely no complaints. I would use them again" - David C., Carlsbad CA
---
"Very professional." - Ben B., Carlsbad CA
---
"We were very impressed. The estimate was straightforward and competitive, the team was processional and methodical, and the owner came by to walk me through the system's features and program it. I haven't used them for any lawn sprinkler repairs, but I can absolutely recommend them for installations." - Daniel B., San Marcos CA

---
We Proudly Service Carlsbad and Surrounding Communities
If you need sprinkler repair service in San Marcos, Escondido, Encinitas, Oceanside, or beyond, chances are good that we can help. If you're looking for a company like ours in the Los Angeles area, we can recommend Los Angeles Sprinkler Repair.

We Install & Maintain Drip Irrigation Systems, Too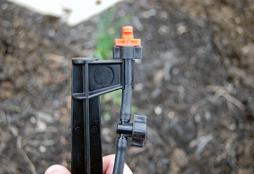 Sometimes a full scale in-ground system isn't the best way to handle your irrigation. If you have a large number of potted plants, non-native plants or other plants with unique watering needs, a drip irrigation system may be perfect for your needs. If you are ready to install a new drip system, want to learn more before making a decision, or just need a few quick repairs to your existing system, that's where we come in. Our irrigation team will make sure you have the perfect dripper, bubbler, mister, and micro spray array for your plants' irrigation needs. Like with all of our jobs, we only use the industry's most trusted parts and equipment, so you'll rest easy knowing that your system is in it for the long haul.

Other Services we Offer
Our team also covers drainage, yard care, fencing, lighting, hardscape, sports fields, natural and artificial turf, and even awnings. If it's in your yard - or if it should be - there's a good chance we cover it. Call and speak with one of our team members today to learn more.
Call Today for Fast & Hassle Free Sprinkler Repair in Carlsbad!